With shorter days and cooler temperatures, the colder months can cause all kinds of problems for your pool. Because of the drop in temperatures, the cold winter months can cause damage to pools and can increase your maintenance costs. Investing in a winter pool cover is one of the best ways to prepare your swimming pool for the cold winter months.
Not only do winter pool covers protect the surface of your pool from the elements and keep leaves and debris out, but they also help preserve the temperature and sanitation of the pool water. By locking in the warmth of the sun, the cover helps decrease evaporation, water loss, and keeps energy costs down. Furthermore, a winter pool cover can prevent the growth of algae and other organisms. All in all, it's a convenient and cost-effective way to protect your precious investment.
A Closer Look at Winter Pool Covers: Why You Should Prepare Now for a Cold Winter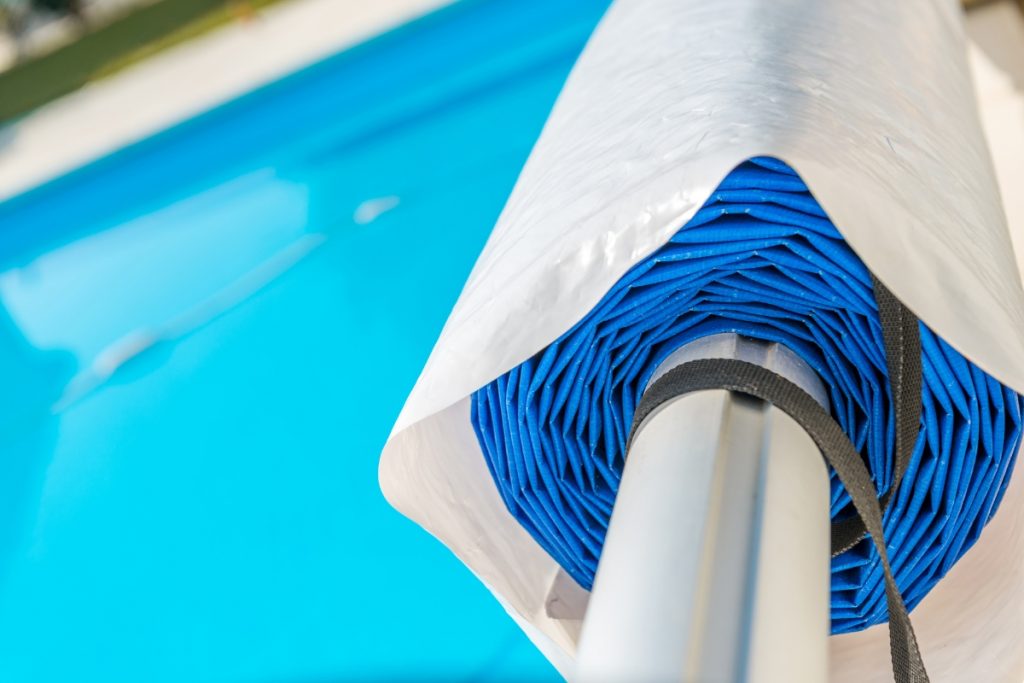 As the temperatures begin to drop and the colder weather starts to set in, the planning begins for how to get your outdoor swimming pool ready for the cold weather. One way to make sure that your pool is ready for the winter is by investing in a good quality winter pool cover.
The right winter pool covers can go a long way in protecting your pool from the effects of freezing temperatures, snow, and debris that you come to expect during the colder months. The great thing about a good winter pool cover is that it can be a great way to protect your pool, whether you have a small above-ground pool or a large inground pool.
Typically manufactured from a sturdy material, these covers are designed to insulate your pool and help keep out any leaves, twigs, and other debris from your pool. By investing in a winter pool cover, you can be assured of the fact that your pool will be kept in good working condition over the colder months, which means that you don't have to worry about costly repairs and maintenance. If you want the best level of protection for your pool, then it's important to take the time and effort to find one that fits your pool exactly.
Installing a Winter Pool Cover: All Year-Round Benefits
While the colder weather means that the summer fun is over, you still have to make sure that your pool is kept in top condition in anticipation of the next year's summer season. However, due to the nature of the climate during those months, a common concern for swimming pool owners is how well their pools will hold up against the colder weather. Read on to find out more about how a good winter pool cover can keep your pool in top condition, no matter the month or weather.
Keeping Heat In and Debris Out
Installing a winter pool cover is an important part of regular pool maintenance. Not only does it help to keep your pool at the perfect temperature for swimming all season, but it can also protect the water from debris and corrosion. If you properly maintain your pool cover, you can avoid costly repairs in the future, and you'll find it much easier to take care of your pool come springtime. Investing in a winter pool cover is an essential step in preserving the quality of your pool.
Reducing Maintenance Costs
The best winter pool covers are designed with a durable material that can resist all sorts of weather conditions, from heavy snowfall to strong winds. This will help protect the pool from damage and debris, as well as prevent excess water from entering it. By containing the pool's temperature, a winter pool cover also helps reduce energy costs due to the fact that you won't have to heat the water.
Furthermore, the cover will block out sunlight to keep the water clean and free of algae growth. All of these benefits will help to drastically reduce the amount of time and money you need to spend on your swimming pool's maintenance.
A winter pool cover is an essential item for any pool owner looking to cut down on their maintenance costs during the winter. With a quality cover, you can rest assured that your pool will be thoroughly protected from the elements, while reducing energy costs and minimizing debris and algae buildup. Investing in a winter pool cover is a smart move that will pay off over time, allowing you to enjoy a stress-free swimming season.
Protect the Pool From Water Loss
Installing a winter pool cover can also help to protect your pool from water loss due to evaporation. During the winter months, pools are more susceptible to evaporation due to wind and temperature changes. Installing a winter pool cover is an excellent way to help conserve both fresh water and money. It will prevent evaporative loss, which requires you to refill your pool only occasionally. This is advantageous for both the environment and your pocketbook.
Preventing Freezing Pool Water
Winter pool covers are also key to protecting your pool from freezing. By installing a winter pool cover, you are providing an additional layer of protection to help to protect your pool from the colder temperatures and avoid some of the worst damage caused by frozen pool water and pipes.
Additionally, if you have a heater in your pool, installing a winter pool cover can help to keep it from experiencing any freeze damage. This will ensure that you and your family can enjoy the pool no matter what time of year and it will help to extend the life of your pool equipment.
A Guide to Keeping Your Winter Pool Covers In Good Condition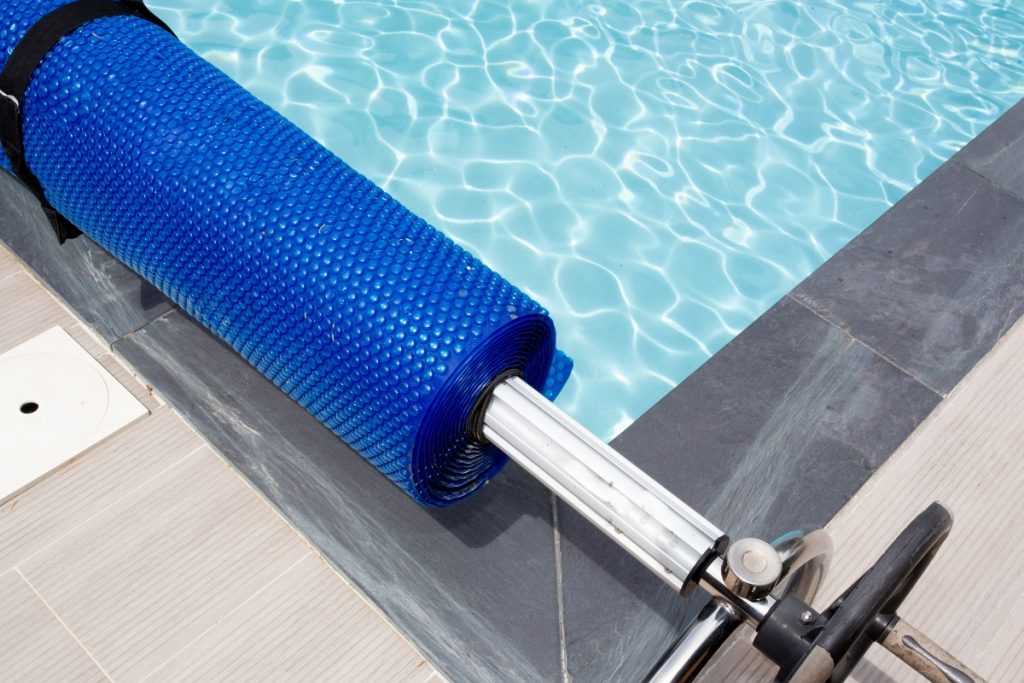 To prepare your pool for the winter months, a winter pool cover is a great way to keep it clean and secure from the elements. However, to make sure your cover does its job, it's essential to take proper care of it. Here are some ways you can ensure your winter pool cover is up-to-par for the cold temperatures:
Clean the Pool: Make sure to give your pool a thorough cleaning before placing the winter pool cover over it. Removing leaves, dirt, and debris will reduce the chances of a build-up of dirt and grime on the cover and will help it last longer.
Secure the Pool Cover: A winter pool cover should be securely fastened to the pool edge. Using a stretch cord or covering straps will help to keep the cover securely in place and may even help prevent animals from taking up residence in your pool during the off-season.
Check for Damage: Inspect the cover for damage or rips regularly throughout the winter. Harsh weather conditions can cause the cover to wear out more quickly, so be sure to replace any damaged winter pool covers as soon as possible. By following these easy steps, you'll be able to ensure that your winter pool cover is ready for the cold winter months and provides all of the benefits it offers. Not only will you be able to keep your pool clean and warm all winter long, but
A Comprehensive Guide to Selecting the Right Winter Pool Cover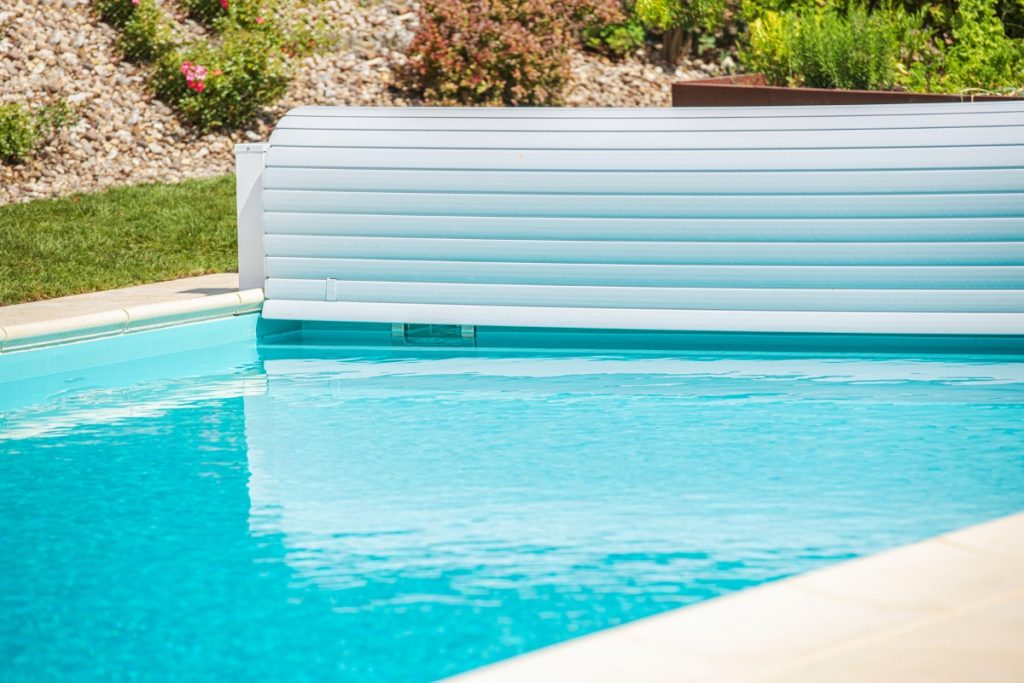 Because of their usefulness and ease of use, you will find that there is no shortage of options available when it comes to choosing a pool cover. Because of this, it's important to take the time to know exactly what you're looking for with your pool cover. To make sure that you get the right pool cover for your needs, here are some tips that can help you out.
Consider the size of your pool: The size of your pool will greatly affect which cover you choose. Measure your swimming pool carefully and ensure your cover is big enough to fit over the entire area.
Check the material: Winter pool covers come in a variety of materials including polyethylene, nylon, and tarps. Research the pros and cons of each material to decide which might be best for your needs.
Consider the features: Some pool covers have additional features that can make them more convenient to use such as built-in straps, ratchets, and locks. Think about which features might make your life easier during installation and removal.
Choose the right cover color: Darker colors absorb heat better than lighter colors, meaning they help retain heat. This can help reduce evaporation and may help keep your pool warmer during the cold months.
Winter Pool Covers: The Ultimate Protection for Your Swimming Pool
Now that we've explored the benefits of winter pool covers, we can see just how essential they are for ensuring your swimming pool is properly protected from the brutal cold of winter. Not only will a winter pool cover keep debris out and prevent freezing temperatures from damaging your pool, but it will also save you money in the long run. With all these advantages, it's clear why winter pool covers are the ultimate way to make sure your swimming pool is ready for a cold winter.
If you're looking for a reliable and cost-effective way to keep your pool safe, winter pool covers are the answer! If you're looking for additional pool care and maintenance throughout the year, Clear Water Pools Atlanta is here for you. Our wide range of pool services can help guarantee that your pool is kept in top condition, no matter the season. Give us a call at 770-406-8638 and let's get in touch today!