CUSTOM SWIMMING POOLS
About Us
Georgia 5-Star Rated Pool Company
Clear Water Pools LLC is a family owned and operated company founded in Cumming. Since 2004, we have helped homeowners make their dream of owning a swimming pool a complete reality. At Clear Water Pools, we offer high-end custom swimming pools with competitive pricing. We are here to earn your business so check out some of what our customers have to say about us.
We offer Superb Pool Maintenance
When it comes to cleaning and maintaining your pool, you should always remember that we are here after the completion of your project to maintain your pool. We offer great pool service packages to meet your needs. For your investment to last and for you to enjoy all the benefits, you should take care of your pool by hiring us! We use the best equipment, chemicals, and tools to leave your pool always looking crystal clear.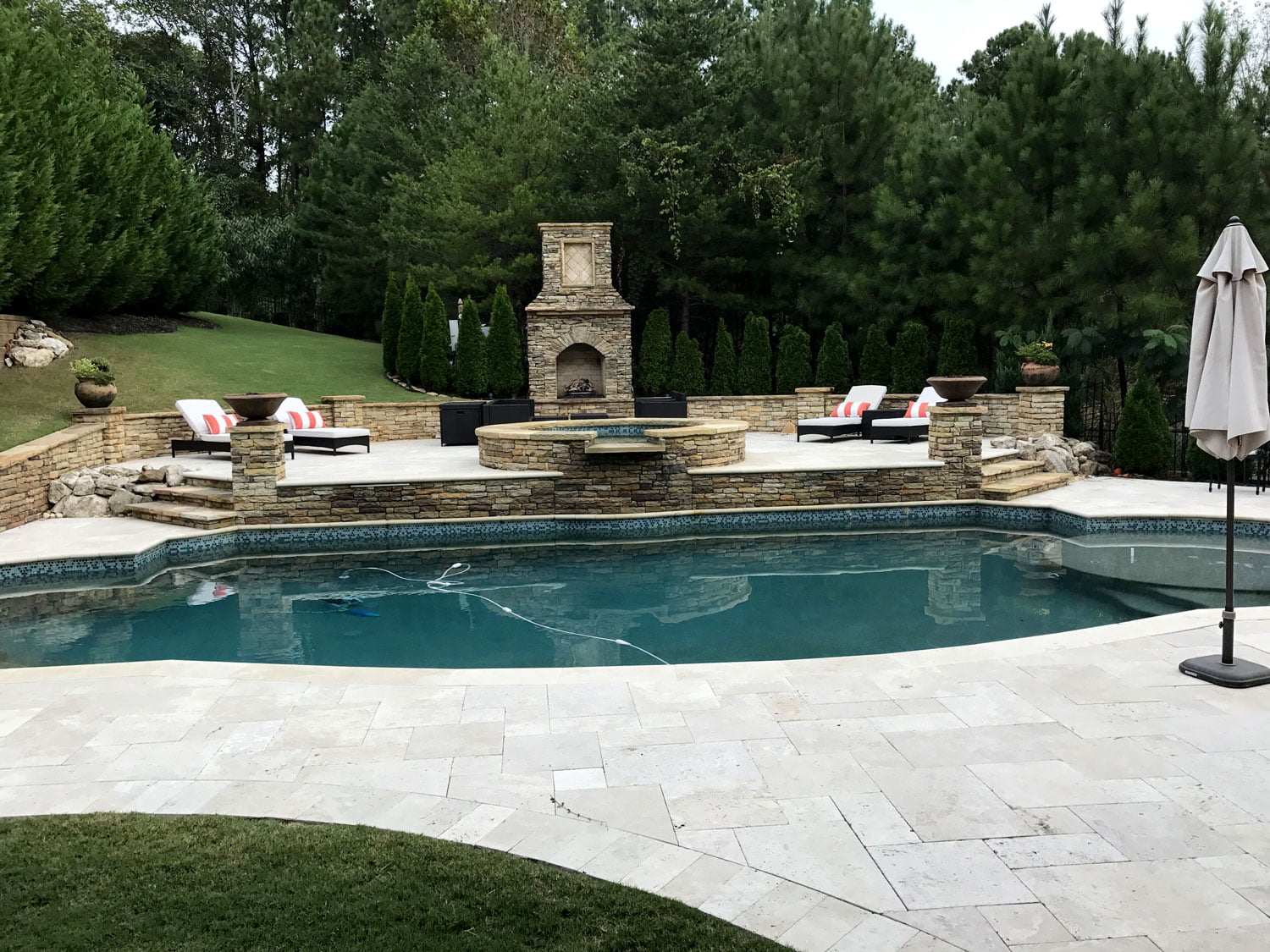 Why Choose
Clear Water Pools?
Over 50 Years Combined Experience
Clear Water Pools has is one of the most reputable pool builders in the Atlanta area. You can trust us!
Built To Last
We're not interested in cutting corners to build a cheaper inground swimming pool. We want your pool to last a lifetime, so we choose the best materials, designs and methods that ensure a lifetime of worry-free enjoyment.
Best Prices in Georgia!
Contact us today and speak with a pool expert so that you can get the best price for all of your pool needs. Don't forget to take advantage of the pool specials we offer.