You've finally decided to build a pool in your backyard! Following agreement on the shape, size, and location of the pool, the next step is to arrange for the pool installation by a pool specialist to be scheduled. Georgia's year-round weather is the best time to build a pool. Seasonal variations, on the other hand, should be taken into account. Consider the advantages and disadvantages of each season before making a decision.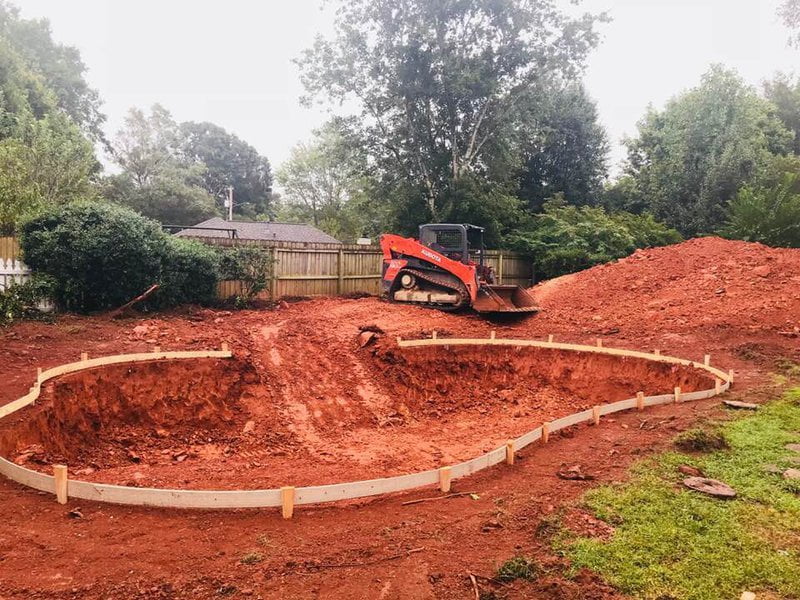 Salespeople will tell you that now is the best time to build a pool because prices will never be lower. On the other hand, we believe that there is no better time to begin than right now. You must, after all, make some judgments, and any mistakes you make can be costly.
According to several experts, the fall is often considered the best time to build a new pool. When materials and labor are likely to be cheaper in the off-season, the idea is to reach out to pool builders. Continue reading to learn the best time to build a pool in Georgia.
Spring Season Installation
Swimming pool sales rise as the weather warms. Yes, spring is when many homeowners finally act on their long-held desire to install an in-ground or above-ground pool. With a spring installation, you'll be able to enjoy your new pool all summer long.
Unfortunately, finding decent deals is more challenging because of the increased demand at this time of year. Popular pool builders' schedules may already be full of new projects, and pool suppliers have little incentive to lower material prices.
Summer Season Installation
In the beginning or middle of the summer, it's the worst time to build a new swimming pool. Due to high prices and high demand, you might not even be able to enjoy your backyard paradise for the entire season.
Once the building starts, your backyard may be out of service just when you need it the most. On the other hand, late summer can be an excellent time for remodeling.
Fall Season Installation
The fall season offers predictable weather and a solid atmosphere for pool construction. The installation process is sped up and simplified because the ground is dry. Furthermore, because the vegetation is at an all-time high, this time of year is ideal for planting trees and plants in your new backyard.
The most crucial downside of a fall-season installation is that you will not be able to use your new pool until the following spring. Installing a pool in the fall, on the other hand, makes a lot more sense. Pool builders may feel pressured to cut their bids as a result of a lack of work. Closeouts on supplies and equipment are a great way to save money. If you can finish your landscaping in the spring and fall, you will save money in the long term.
Winter Season Installation
Winter may be the most significant time to strike if you want to maximize your bargaining power with pool builders. However, there are a few things that could derail your plans. For beginners, the climate may make establishing a winter pool difficult or impossible. However, because Georgia has warmer weather, this could help you negotiate with pool builders and create a pool in no time.
In addition, some builders rest at this time of year, suspending operations until demand resumes in the spring. Third, many price adjustments for various materials occur at the start of the year, and prices rarely fall.
When's the Best Time to Build a Pool in Georgia?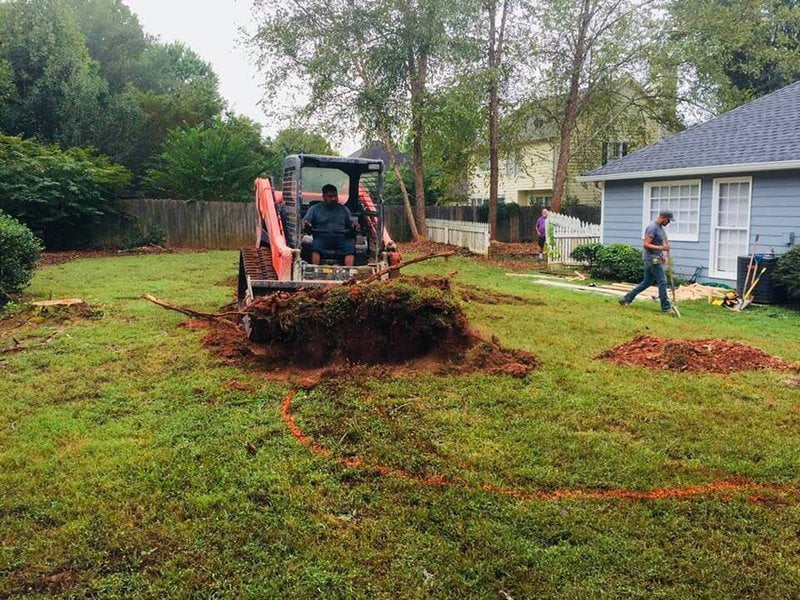 Building a pool can be costly, and knowing the best time to build it can make a difference. Below are some of the reasons why knowing and choosing the best time of the year to build your pool is essential.
Availability
When it comes to knowing where to find professional pool builders in each season, it's imperative to know. Even the cost of your project could change because of this idea.
When it's hot outside, many people will be swimming in their pools. Most pool contractors will be very busy during the summer. Some contractors have been booked for months and won't be able to come to your pool until the fall. In advance, it's better to call your favorite pool builder to find out if they can build your pool in the season or time you want.
Pricing
Each season brings its own set of advantages and disadvantages, including the cost of installing your pool. You must determine the optimal time of year to create a pool based on the availability of materials and the supply and demand for the pool.
Timing
Builders should build a pool throughout the winter if they want it finished for the summer. By doing so, you'll have plenty of time to complete it before summer. Rather than having to wait until summer to use the pool, you'll be able to use it soon after it is completed.
Temperature
The temperature varies with the seasons and directly impacts the time it takes to build your pool. Most contractors may prefer to work during the warmer months because the ground is dry and simpler to work with.
Winter, on the other hand, is the polar opposite. Cold weather can make swimming pool installation a dangerous job. As a result, most homeowners choose to have their pool built in early spring, when demand is still low, but the winter frost has begun to melt.
Conclusion
As you can see, there are many things to consider when choosing the best time to build your pool. Choose a spring installation if you want your pool ready for the summer. You may want to build your pool during fall or winter to get the best pricing. Make sure to consider all of your options and make the best decision for you. You'll soon have the gorgeous backyard you've always dreamed of, whether you wait a few weeks or a few months.
Contact us to request a free estimate today or schedule a consultation with Clear Water Pools' experts and plan the custom pool of your dream with us!