A pool deck is a great way to add value to your home and increase its sale potential. There are many different inexpensive pool deck ideas available, so you can choose the one that best suits your needs and budget.
Pool Deck Designs for Small Spaces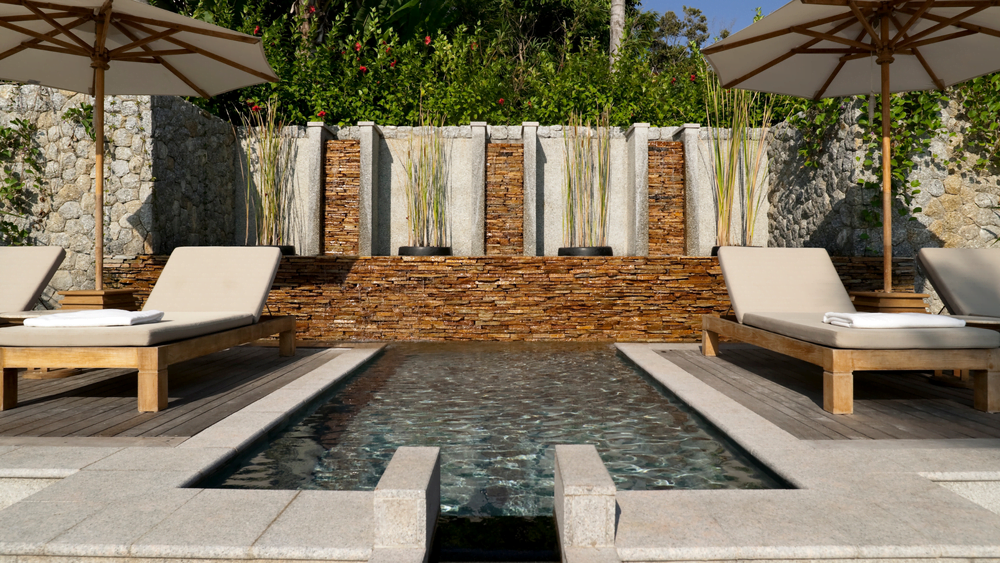 The cost of a pool deck can be prohibitive for many homeowners. There are, however, several inexpensive pool deck ideas that can be implemented without sacrificing aesthetics or functionality. Common ideas include:
Using natural materials such as travertine stone or brick.
Adding plants or flowers.
Installing pergolas or arbors.
Stone and brick ensure a rustic look while still providing durability and weather resistance. Alternatively, adding plants or flowers can add visual interest and fragrance to the space. Installing pergolas or arbors can also create a sheltered area for lounging and provide shade during hot summer days.
These ideas are affordable and easy to implement, so don't hesitate to explore them if you're looking for ways to reduce the cost of your pool deck project.
Pool Deck Designs for Larger Spaces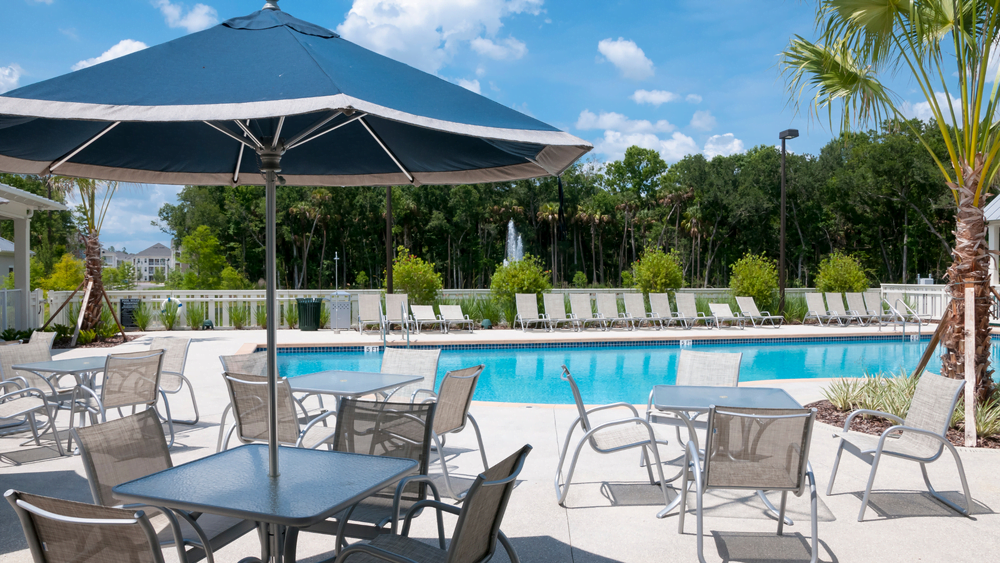 When designing a pool deck for a larger space, it is crucial to consider the layout and functionality of the patio. One popular layout for more extensive areas is an L-shape, which allows for more seating and activities.
The center of the L-shaped pool is typically filled with water. At the same time, the outer edges can hold loungers and tables for eating or drinking. It's a great way to organize space and make it easy to get from one part of the deck to another.
Other considerations include using shade structures, water features, and landscaping to create a cohesive look. Shades can be added by using large trees or installing small arbors between two posts. This will provide a shady area for guests to relax and enjoy the pool while keeping the sun out of their eyes.
You can have water-like features added too! Low-cost pumps and filters can create impressive waterfalls, streams, or bubbling coves.
Pool Deck Designs with Amenities
If you're looking to build a more luxurious pool deck, you can consider features like BBQs and fire pits. These amenities can be added by using inexpensive materials and installing them on the ground or deck level. You can also add features like a spa, comfortable chairs, and umbrellas for shade.
Another option is to have a retractable canopy installed over the pool. This can provide shade and shelter from the sun while also adding an element of luxury to your pool area.
Pool Deck Designs with Contemporary Styles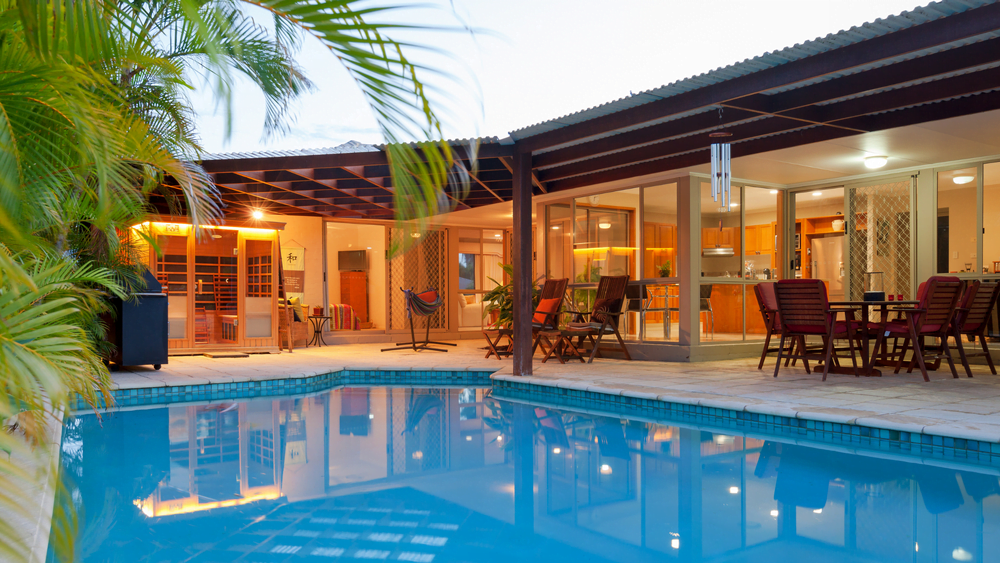 Consider incorporating elements like concrete or glass if you're trying to create a modern pool deck. This will add a sleek, modern look to your pool area while also providing plenty of functionality.
Concrete can be used as walkways and seating areas, while glass panels can be used as walls or dividers between areas. They can also be used to create beautiful gardens or waterfalls. A popular way to do this is by using a glass panel as a backdrop for plants and flowers, while the concrete provides a natural pathway. This is an excellent option if you want an inexpensive pool deck idea that will look elegant and sophisticated.
Conclusion
Pool decks are a great way to add extra functionality and enjoyment to your backyard pool. You can create an affordable and beautiful deck by choosing an inexpensive design option or incorporating some contemporary style elements.
Call your local pool experts at Clear Water Pools Atlanta to complete your pool deck project and come up with some inexpensive pool deck ideas. We are waiting to hear from you.