Great Backyard Pool Designs for Small Yards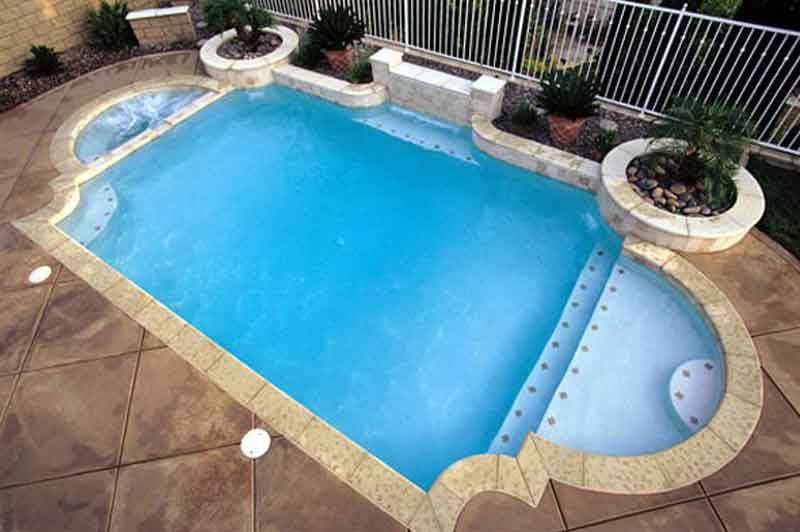 Small Yards and Incredible Pool Design Choices
Compact Backyards and Swimming Pool Design Possibilities
Having a swimming pool on your property can be a privilege. It doesn't matter how big or how small your backyard may be. The addition of a swimming pool can go a long way. If you want to make the most out of a backyard that's comparatively small, there are all sorts of swimming pool design options that can help you considerably. There are backyard pool designs for small yards that can take things to another level. If you want to find out about all of the best backyard pool designs, then you should first think "small."
Plunge Pools
What exactly are plunge pools? These refer to tiny pools that have lots of depth. They're ideal for serenity purposes. They're just as ideal for immersion. If you're on the lookout for a swimming pool design approach that can accommodate compact areas well, then there aren't many options out there that can compete with a classic plunge pool. People who want to be able to energize and revitalize themselves in times of oppressively high temperatures often make the decision to invest in these kinds of pools. They're amazing for simply splashing around under the intense warmth of the sun, after all.
Swimming Pools That Have Letter Shapes
If you have a backyard that's in no way the biggest out there, then you should think about installing a swimming pool that has a timeless letter design. Pools that look like the letter "L" are pretty common in backyards that are small. These pools are in many cases on the shallow side. They can often fit in seamlessly in outdoor spaces that are nowhere near roomy.
Spools
Don't let the funny name fool you. Spools are actually becoming a more and more beloved option among individuals who adore swimming pools and who have comparatively tiny backyards to their credits. Spools are exactly what they seem to be. They're blends of pools and spas. They can be amazing for people who wish to conserve a lot of space. That's due to the fact that they can accommodate all sorts of tasks at the same exact time. They're often equipped with seating. They're in many cases equipped with jets as well. If you're keen on wintertime pool enjoyment, then getting a spool may be in your greatest interests. Heating H20 that's inside of spools doesn't take a lot of time at all. It's also notably budget-friendly.
Pools That Are Free-Form
Swimming pools that are free-form are rapidly becoming staples. If you're interested in superb backyard pool designs for small yards, then you cannot top the joys of the free-form path. You should go for a free-form swimming pool that replicates your yard's overall shape. You can install a swimming pool that's inground. You can install one that's made specifically out of concrete, too. Since free-form options mimic existing outdoor space shapes, they conserve room in a big way. They accommodate accessible space to a T. That's how they don't squander anything at all. These pools can be terrific for big fans of streamlined outdoor design concepts.
Tiny Infinity Pools
Some people have backyards that are situated on the tops of hills or slopes. If you have a backyard that's part of this category, then you should think about going for an infinity pool that's pretty tiny. Try to take advantage of the slope. How can you do that? You can do it by tricking the eyes into believing that the swimming pool is markedly more spacious than reality indicates. Infinity pools can be suitable for compact backyards of all kinds. If you like backyard pool designs that are appropriate for compact areas, then you should hire a professional who knows how to construct infinity options well.
Lap Pools
Getting a lap pool that's side by side with your structure can go a long way for individuals who have yards that are the opposite of vast. You can opt to install a pool close to the edge of your residential property. It can be intelligent to get a swimming pool close to your fence. It can be just as wise to get one directly next to your wall as well. If you want to find out more about superb swimming pool concepts, then you can reach out to our pool building business in Atlanta, Georgia as soon as possible. We cater to customers all over the Atlanta region.