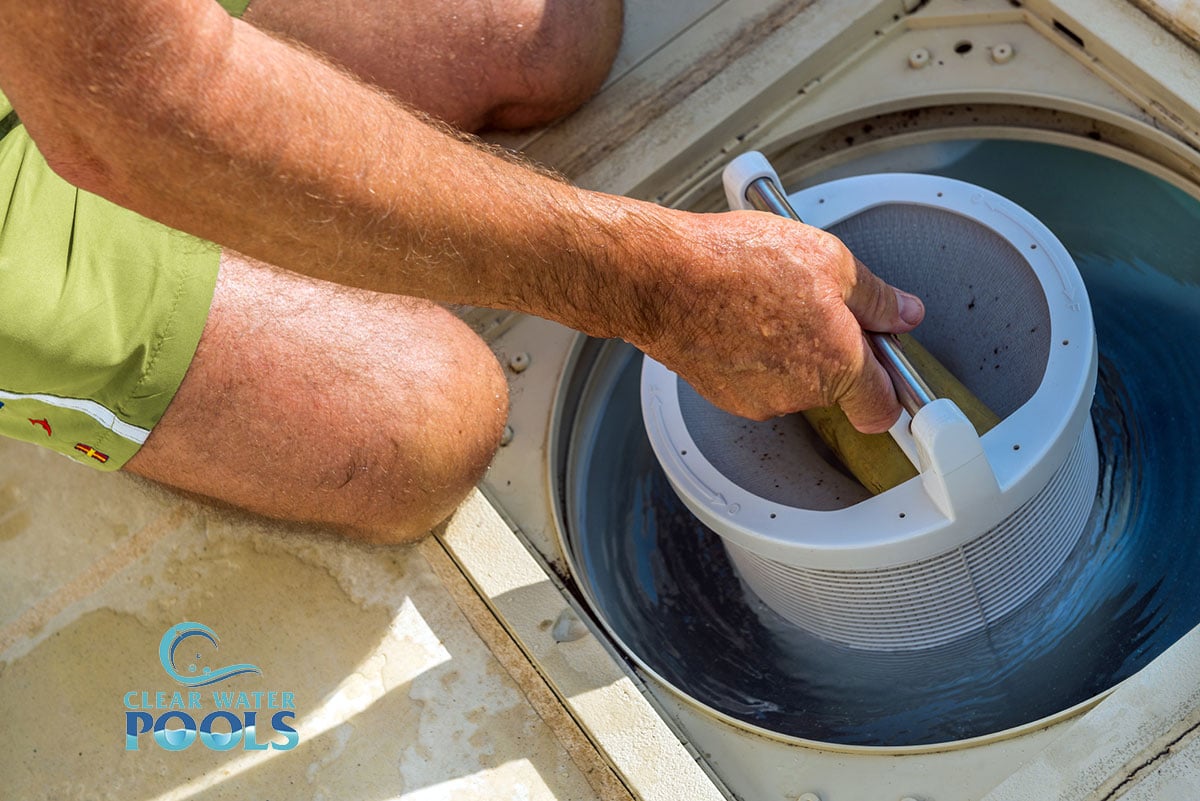 For most people, having an inground pool can seem like a dream come true. Honestly speaking, who doesn't love a place to relax, cool off, and catch some sun right in your backyard? Unfortunately, though, we pool owners quickly learn that if our pool isn't properly cared for, cleaned, and maintained, that "dream come true" can't even be used.
For that reason, it is extremely essential to understand your pool equipment and the cleaning process that goes into cleaning pools.
So, today, we are going to learn more about inground pool skimmers and how they help to keep your pool clean!
Read on below to find out more.
What exactly is an inground pool skimmer you ask?
For starters, there are a few different kinds of pool skimmers. First, we can look at the handy pool net. This type of skimmer can be used manually to catch floating debris or pool toys that are on the surface of your pool water. There also skimmers that float above water. These pool skimmers work best in above ground pools.
More importantly, though, are the inground pool skimmers that are most often found alongside pool walls. Inground skimmers are the built-in square cutouts of the pool wall that we were afraid to put our hands in as kids to fetch toys. They work to collect floating debris such as twigs, leaves, insects, and even oil from our sunscreen.
Inground pool skimmers are generally made out of plastic and most come with a door that opens and closes depending on water movement. These doors are called weirs. The weir will close when the pool's pump is turned off, trapping all debris inside the pool skimmer basket preventing dirt and debris from floating back into the pool.
Although an inground skimmer is not motorized, it still plays an integral part in the pool cleaning process. For one, it is the forefront of the pool's filtration system. As the pool pump turns on, water is sucked through the skimmer. The pool skimmer basket traps large debris from making its way through the rest of the filtration system and causing harm to the filter and pump and causing costly repairs.
Not only that, by placing chlorine tablets in the pool skimmer basket we can create a cleaner water environment for our family and friends. Plus, inserting tennis balls or mesh filter socks in the skimmer basket can also help to ensure even the smallest contaminants are trapped and filtered out of the pool water.
Since the inground skimmer is such an important piece to pool maintenance, we want to be sure we also know how to properly care and clean them. Rest assured, this is a pretty easy job compared to cleaning other pool equipment.
First things first, be sure to remember to clean the pool skimmer at least once a week. This amount can vary depending on a few factors. If your pool is used by swimmers often, for example, or your yard is covered in trees, you may want to check on your skimmer a little more frequently.
To clean your pool skimmer, take off the skimmer cover which can be found on the pool deck. Here you will find the skimmer basket that can be taken out and cleaned. Skimmer baskets can be cleaned easily with a multi-purpose spray and a good hose down.
You will also want to take note of the skimmer basket's condition. Over time the skimmer basket will become worn, so it's a pretty good idea to have a pool skimmer replacement on hand for an easy switch. If you are unsure of where to find a pool skimmer replacement, call your local pool maintenance people for help!
In short, it is always a good idea to understand the functions of your pool. Knowing each piece of equipment, how it works, and how to maintain it will guarantee a pool that is clean, safe for swimmers, and surely a dream come true!