Swimming pools represent the best of summer, which is why, for many, having a swimming pool on your property is something that many property owners aim for in their own homes. Swimming pools are great for entertaining guests and can also provide you and your family with hours of fun.
However, installing a swimming pool on your property is not as simple as digging a hole in the ground and filling it up with water from a garden hose. There are plenty of factors that you need to consider, as well as figure out how to incorporate a pool into your home's structure without damaging its foundation.
With how complicated installing a pool for your home is, the best course of action is to find the best swimming pool contractors in Cumming, Georgia, to handle all of this for you. But how do you find the best contractor?
Here is a guide to what you need to expect from a swimming pool contractor and how to find the best one for your needs.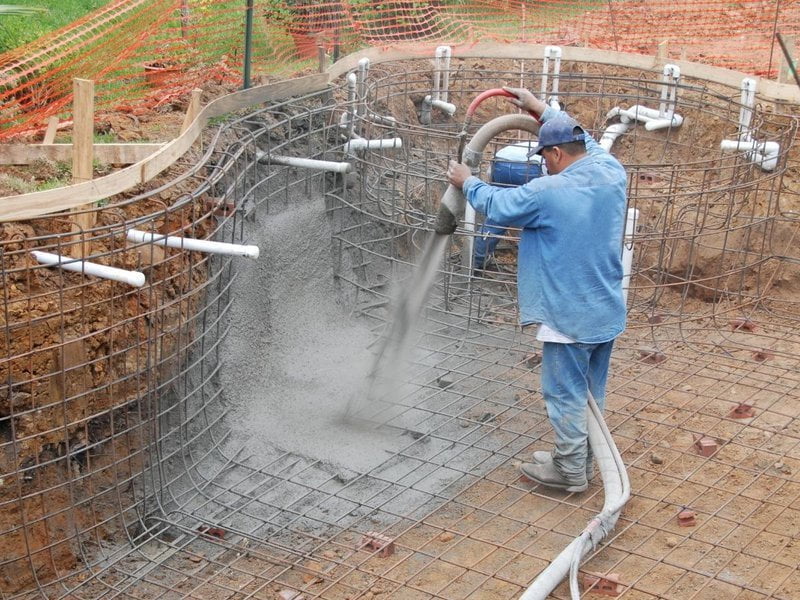 Don't Be Afraid to Take Your Time In Choosing a Contractor
When you are ready to install a pool, it is important that you do not feel rushed into choosing a contractor. This is a process that takes time, research, and should be done with care. The last thing you want is to choose a contractor who does not have your best interest in mind or who will cut corners to save on costs.
Check For Licenses and Insurance
First and foremost, you need to be able to find a swimming pool contractor that is licensed and insured. This is important because it will protect you and the contractor if anything goes wrong during installation. The last thing you want is to be held liable for any damages or accidents on your property during your pool installation.
When searching for a contractor, it is best to find one from your area. While it's possible to get a contractor out of state, this introduces a lot of other complications for the installation process. Also, it will be more expensive to hire a contractor out-of-state because you have to cover the cost of transportation for their team and the materials needed for the project.
Get Multiple Quotes
Make sure to get quotes from multiple contractors so that you can compare rates and services. Depending on the size and style of your pool, the cost of pool installation services cover a wide range.
Make sure you identify exactly what kind of pool you want for your property and shop around for price quotes from different contractors that are capable of meeting your needs and specifications. It also helps to research the average cost of pool services in your area so you know how much you can expect to budget for your installation project. Watch out for any contractors that price their services very low or very high, as these are both red flags to beware of.
While a lower price quote seems like a great deal, keep in mind that a pool installation is something that requires a lot of care and expertise to install properly, which is why it can be quite costly. If a company is pricing their services cheaply, you have to wonder why and where they are cutting corners in order to afford to price its services lower than the market rate.
Ask For References
Don't be afraid to ask each contractor for references from past clients so that you can get an idea of their workmanship. If you can get a personal recommendation from someone you know, this would be the best way to assess a contractor for your project.
But if you don't have any personal recommendations, references from past clients can give you a good idea of what to expect regarding work quality and customer service. You can also check out reviews from online sites to get a clear idea of how other people have rated the contractor's services in the past and their own experiences when working with that contractor.
Never work with a contractor that refuses to provide references from past projects, as this may indicate that they have something to hide or that they don't stand by the quality of their work, which is not a contractor that you want to work with.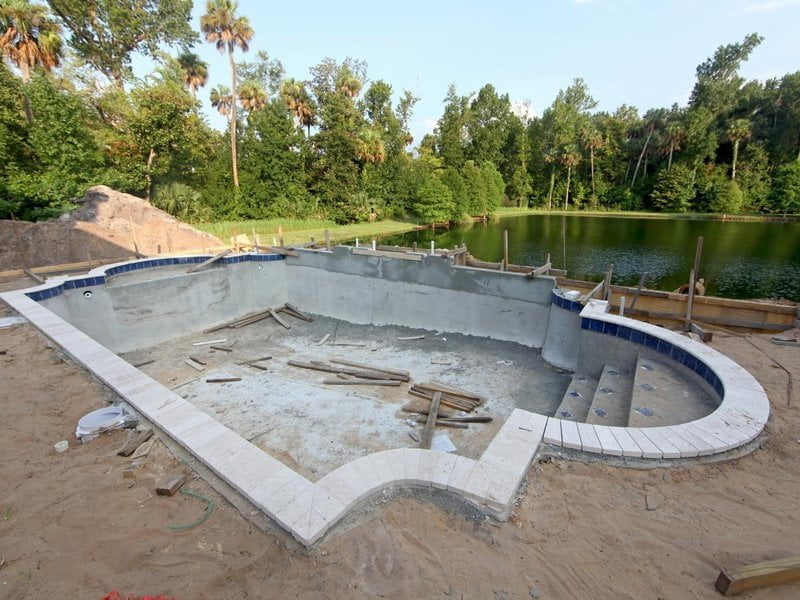 Installation Timeline
Be sure to ask each contractor for an estimate of how long the installation process will take. This is important so that you can plan for the project and ensure that there will be no disruptions to your daily life.
You should also inquire about the payment schedule for the project. Many contractors require a down payment upfront, with the remainder to be paid upon completion. Others may have a different payment structure, like milestone payments, so discussing this with your potential contractor before finalizing the contract is best.
Meet the Contractor in Person
You should always meet with the contractor in person before signing any contract or starting work on your pool installation project. This gives you a chance to get to know them better and ask any questions that you may have about their services.
It also lets you get a feel for how they approach their work and help you determine if this is a contractor you would be comfortable handling your pool installation project.
Get Everything Down In Writing
When you've finally decided on a contractor, get a detailed contract outlining the entire scope of work for the project. This contract should include everything from start to finish, including a timeline for the completion of the project, as well as a payment schedule.
This will protect you in case anything goes wrong during the installation or if the project takes longer than expected. It also helps to have a written agreement so that there is no miscommunication between you and the contractor regarding what is expected from each party.
Installing a swimming pool is a significant investment for any property owner, so it's important that you take your time to find the best contractor for the job. By following these tips, you can be sure that you'll find a reputable and qualified contractor who can provide you with the high-quality pool installation services you need.