Are you looking for ideas for pool shapes for small backyards? Our team is here to help. Pool installation may seem impossible when you have limited space. How and where can you fit a swimming pool in any yard even if it's a small, narrow, or oddly shaped backyard? Creativity is all you need, and a little help with a team of pool builders of course!
Pool Shapes for Small Backyards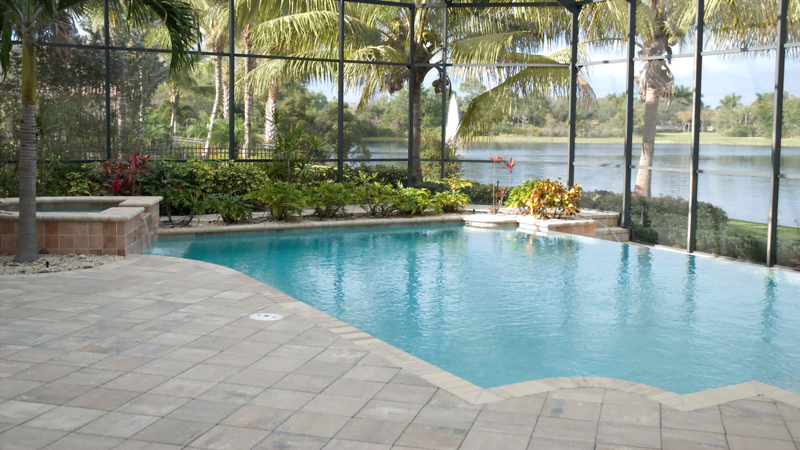 When it comes to designing a pool for a small backyard, the options are limited. However, there are several creative pool shapes that can make the most of tight spaces and create a unique look.
For example, kidney-shaped pools can be a suitable fit for narrow backyards as they take up minimal space. Another option is an infinity pool that gives the illusion of merging with the horizon. Pools with a lazy L or Figure 8 shape are suitable for creating interesting geometric designs.
Lastly, circular pools are both timeless and versatile for any size of space. The design should complement the existing landscape and meet the desired functional requirements, no matter the shape.
Here are our top picks:
1. Build a Long and Narrow Pool For Smaller Backyards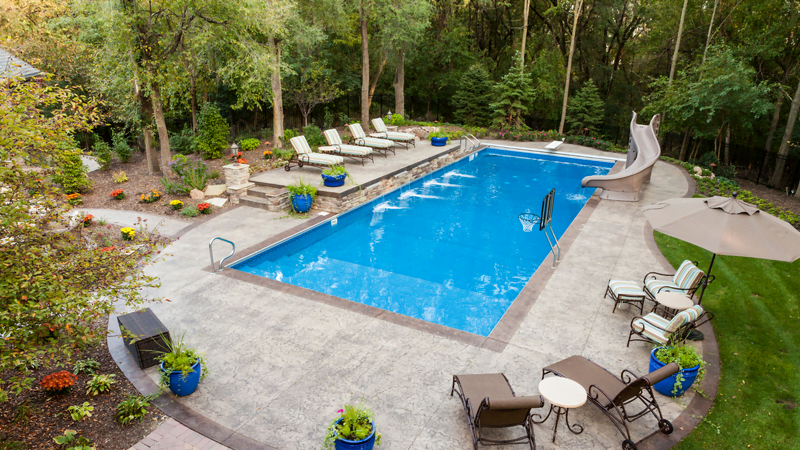 Swimming in a long and narrow pool can fit easily in a small backyard while still providing plenty of space. These pools come in various sizes and depths, so you can choose the right one for your backyard.
Additionally, a long and narrow pool is easy to install and maintain. This makes it an ideal choice for those with limited time or resources.
2. Get a Plunge Pool Installed For Small Backyards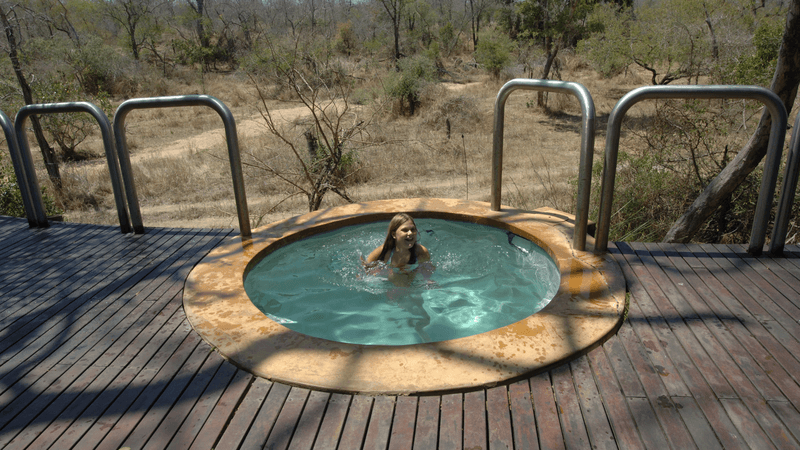 Consider installing plunge pool shapes for small backyards. The shape and size of plunge pools are perfect for smaller spaces, usually round or rectangular with an 8-foot depth.
Furthermore, they are easier to install than a traditional swimming pool, making them a great option for homeowners looking to maximize their backyard space.
3. Opt for a Spa and Pool Combo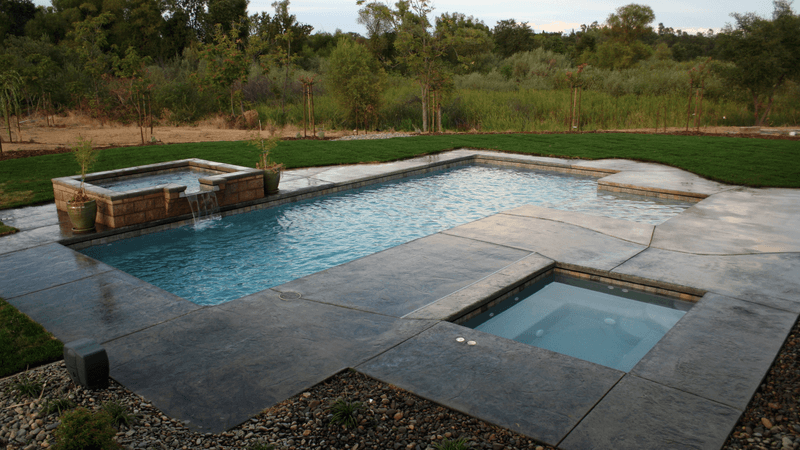 Often called a "spool", this type of pool is ideal for homeowners with large backyards who want to swim and hot tub at the same time. It consists of a spa tub, water feature, and decking and can be permanently mounted or temporary.
To get the most out of your spa pool, be sure to install a solar-powered pump and controller. This will allow you to control the temperature of the water while you relax in the bubbling spa.
4. Choose a Petite Infinity Pool
An infinity pool is a luxurious way to create a luxurious feel in your small backyard. The pools are designed to appear to extend all the way to the horizon, making the most of their owners' small spaces.
There are a lot of different shapes and sizes of infinity pools, and some even have shallow depths to make room for seating areas or tanning shelves. For an extra dramatic flair, consider adding a few features, such as a waterfall or hot tub, to your infinity pool.
5. Go Free-Form For Small Backyards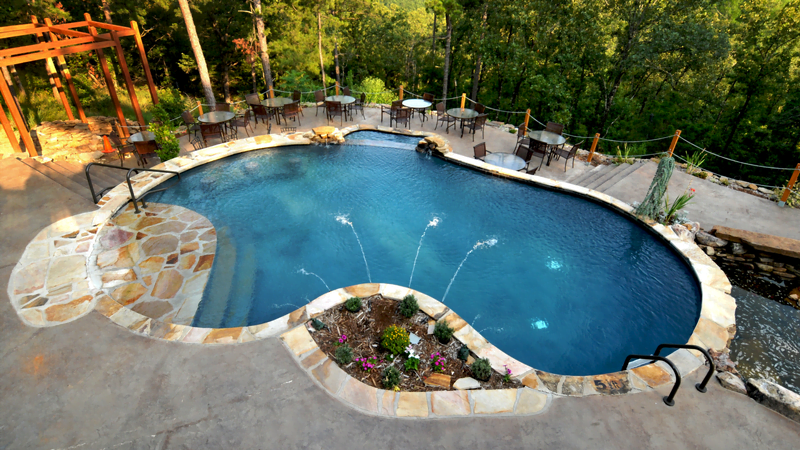 Copy the shape of your backyard with a concrete in-ground pool that follows your backyard's landscape. This type of pool is perfect for homeowners with an irregular backyard as it can be designed to perfectly fit. Plus, the concrete frame and liner make it incredibly durable and easy to maintain.
Consider a Custom Pool Design With Clear Water Pools!
Pool shapes for small backyards in Georgia can be a great way to create more swimming space in your backyard without having to spend a lot of money or time installing it. Be sure to consider the types of pools that are available and what would be the best shape for your specific backyard before making a decision.
If you don't see any of the designs we've listed as being a perfect fit for your backyard, don't worry – you can always consider getting a custom pool designed specifically for your space. With Clear Water Pools Atlanta, you can trust that your pool will look great and function perfectly. Call us today at 770-406-8638!